The Best Fleet Washing and Power Washing Company in Oklahoma City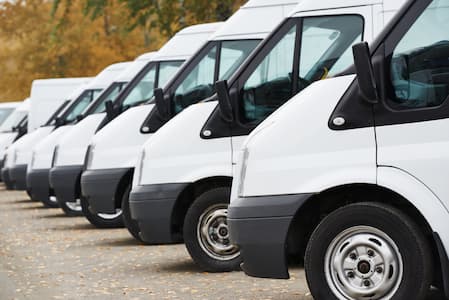 Don't have time or staff to wash your fleet vehicles in Oklahoma City? No problem—we have the perfect solution! Our on-demand fleet washing service will make sure your fleet is always clean and ready to go. We can handle all your on-demand fleet and commercial power washing needs in Oklahoma City and surrounding areas. Our expert fleet wash technicians provide the best pressure washing services for busy business owners who don't have the time to maintain their property or spend money on cleaning equipment. In addition to our fleet washing solutions, we also offer a variety of pressure washing options. From complete building washing to residential power washing, we've got it all! The team at Oki Power Wash has mastered the art of getting rid of dirt. If you want your fleet looking its best, but you don't have the time or the inclination to spend hours washing it yourself, give the fleet washing pros at Okie Power Cleaning in Oklahoma City a call today! We're a local company with a solid reputation for providing affordable and professional cleaning services. We offer a wide range of cleaning services that can be customized to meet your needs.
High Quality Fleet Washing Services with Okie Power Washing
At Okie Power Washing, we provide the best service for fleet washing in Oklahoma. Our team is dedicated to providing high-quality and professional services to our clients, and we're available and ready to go when you need us the most. We're more than just a power washing service provider; we're a power washing company in Oklahoma focused on providing speedy and efficient services. So whether you need your fleet washed, or your house pressure-washed, we can help. When it comes to cleaning and power washing services for fleets, commercial properties, and homes in Oklahoma City, we are the right place to call. For a premium fleet washing contractor in Oklahoma, look no further than Pressure Washing Pros. We are the leading provider of pressure washing services for all types of industries.