Offering Fence Cleaning To Clean Up Your Property Lines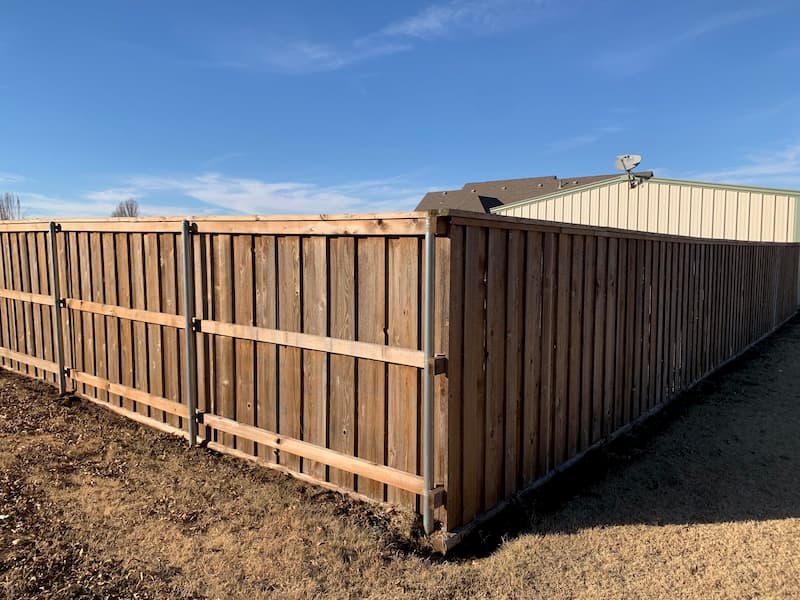 If your Oklahoma City fence looking a little under the weather? Okie Power Washing has got your back with our professional fence cleaning service! What was once a new, beautiful fence can be had again with our pressure washing expertise. Let the local fence cleaning specialists take years of wear off your fence and brighten up your property once again.
Fences provide us with privacy, protect our property from the neighbor's dog, and even add an excellent visual appeal when we're chilling out in the backyard. Fences do so much for us, so it's only right that we show our gratitude every once in a while by getting them a professional clean!
Professional Fence Cleaning Versus Doing It Yourself
Trust us, we get it - we know how satisfying it is to tackle projects yourself, but there are many important things to consider regarding fence cleaning.
Professional pressure washing uses special equipment that's appropriate for your fence material. The wrong pressure or nozzle can chip or severely damage your fence.

Getting a deep, uniform clean of your entire fence is very difficult to achieve without a professional fence cleaning. You won't have to worry about wand streaks or spots with our team.

When done the right way, getting your fence clean will expand its lifespan. The same harmful substances that ugly up your fence will cause deterioration; professional fence cleaning ensures their safe removal.

Fence cleaning is dirty work and can be dangerous to yourself and your property. We've got the gear and the wisdom to get your fence perfectly cleaned without any risks.
Pressure washing in the Oklahoma City area is our passion, and if you want your fence cleaned the best way possible, talk to us first. Our specialists will give your fence the deep wash you desire without the mess or the stress. Contact Okie Power Washing for your fence cleaning in Oklahoma City today!
Your Expert Team For Everything Pressure Washing
Okie Power Washing is a team of experienced pressure washers who live and work in the Oklahoma City area. In our world, you can't call yourself a pressure washer unless you're a master at pressure washing all kinds of surfaces. Okie Power Washing's expertise extends to services like:
House washing: We will rejuvenate your home and heighten curb appeal with our house washing service

Rust removal: Tell rust to bite the dust with our pressure washing technicians.

Deck cleaning: The barbecue of your dreams happens on a beautiful deck. Our team can give your deck a deep clean.

Roof cleaning: Want sparkling shingles and a roof that provides optimum energy efficiency? Our roof cleaning crew has got you covered.

Gutter cleaning and brightening: Don't let the rain ruin your day. Our team will make sure your gutters are spotless inside and out!
And so many more. For any of your pressure washing needs in Oklahoma City or the surrounding areas, contact us first. Not only will we happily give you a free estimate, but we're also friendly enough to discuss any projects or concerns you have in mind. When it comes to the quality of work and dedication, nobody does pressure washing better than Okie Power Washing!