Your OKC Rust Removal Specialists, Making Your Metal Surfaces Shine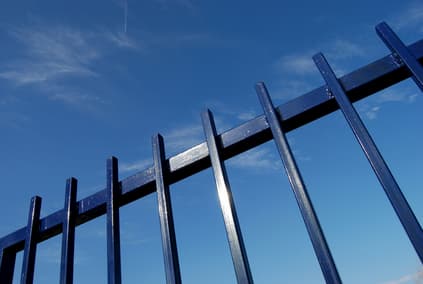 Ready to tell rust to bite the dust? The rust removal specialists at Okie Power Washing are prepared to help you eliminate those pesky rust stains in Oklahoma City. Nobody wants yellow or orange rust stains around, so have our expert team pay you a visit, and we'll make your rust headaches disappear!
Seeing rust stains on your exterior surface areas isn't too uncommon around Oklahoma. Whenever moisture, air, and metal get together, rust soon follows. If this has happened to you, don't fret too much about it. The pros at Okie Power Washing have the rust removal expertise you need to be free of rust stains.
Rust Removal Done Right
Many people are surprised by where rust stains can occur. Sure, we've all seen rust on a driveway, but did you know that rust can show up on the side of your house? What about your wood deck? These ugly, dark brown stains aren't pleasant to look at, and needless to say, they won't do your curb appeal any favors. Luckily with a little Oklahoma City pressure washing, you can have your surfaces looking sleek again in no time.
The professionals at Okie Power Washing use a tried and trusted system for excellent rust removal results. We use premium rust removal solutions that won't harm your surface areas or eat away at their sealant. This solution is sprayed on carefully with our state-of-the-art pressure washing machines, and with the right water temperature and pressure, rust stains are loosened up and blasted off. Some stains may take longer than others to remove, depending on size and how long they've been allowed to settle in. Very rarely is it the case that we run into a stain we can't remove!
Rust is fine for a junkyard, but not for your home! Take your property to the next level with professional rust removal by the Okie Power Washing in Oklahoma City! We promise top tier customer service, and our experts are always available to assist you with any concerns you may have.
Okie Power Washing Has All The Pressure Washing Solutions You've Been Looking For
We do far more than rust removal when it comes to our professional pressure washing services. Consider giving Okie Power Washing a call with whatever it is your need pressure washed. Our experienced specialists are the best of the best when it comes to services such as:
Fence cleaning: We'll have your fence looking better than it ever did with our fence cleaning expertise!

House washing: House sidings of all kinds get the pro pressure washing treatment so they can look great and last longer.

Gutter cleaning and brightening: Okie Power Washing will clean your gutters inside and out to ensure your home's rain management system works perfectly.

Roof cleaning: For optimum energy efficiency and curb appeal, our experts will wash your roof with safe, deep clean!
These services are far from all we do, though. If you're interested in learning more, contact our team at Okie Power Washing. Not only will we give you a free estimate, but we can also help you decide which service would work best for your home.