Experienced RV Cleaning Professionals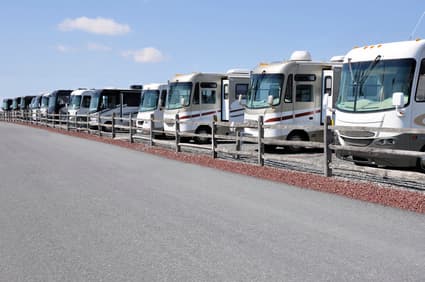 Are you an Oklahoma City RV owner who has gotten weary of cleaning it? If this is the case, it is time to choose Okie Power Washing for customized RV cleaning and pressure washing. We provide high-quality RV cleaning services in Oklahoma City and the surrounding areas for both old and new RVs. We take pride in our work, and our staff is equipped with the finest equipment available to ensure that your RV is left immaculate. Because an RV is a significant investment, we utilize only the finest equipment and techniques to restore your RV to like-new condition!
Hiring a professional to clean your RV is the only way to ensure that every nook and cranny is free of dirt and filth from daily living. Our seasoned cleaning crew will thoroughly clean your luxury rig, removing years' worth of caked-on grime and tenacious stains. Using a combination of cleansers, deodorizers, and brighteners will thoroughly refresh the appearance of your RV. For more information on our services, please contact us now.
We'll Clean Your RV And Make It Shine
If you haven't used your RV since last summer, chances are it's in desperate need of a thorough cleaning. Maintaining a recreational vehicle is as important as maintaining a home. Yet, who has the time to do it all? We can help with that. With our knowledge of RV cleaning, we'll ensure you always get the best service possible - from RV cleaning to house washing.
You can count on us to quickly and cheaply restore your RV to its former glory if it is in need of cleaning. RV service is one of our newest services, and we are thrilled to offer it to clients! We'd be happy to discuss your cleaning needs and provide an estimate at no obligation. To request additional information, simply phone 405-471-9600 or complete the online form.