Okie Power Washing: Yukon's Premier In Pressure Washing Services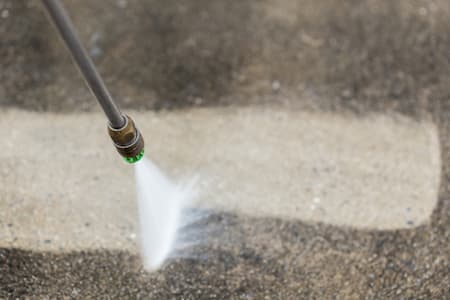 The good people of Yukon, Oklahoma, know who to trust when it comes to professional pressure washing. Okie Power Washing is your dependable source for all of your pressure washing needs in Yukon. No matter how big or small, no task is too challenging for our experts!
When it comes to protecting your home or business, there's no time to consider hiring amateur or novice pressure washing contractors. The risks aren't worth the reward, that's why you should always choose the best one! Okie Power Washing has the experience, reputation, and reasonable rates to get your home and business looking better than ever without breaking the bank.
Premier pressure washing that is best for your Yukon property is right here at Okie Power Washing!
Experience The Benefits Of Professional Pressure Washing In Yukon
Pressure washing in Yukon is about more than just good looks. There are many benefits to having your residential or commercial area serviced by a professional pressure washing, including:
Extended lifespan of your surfaces: Contaminants such as algae, mildew, rust, and others can eat away your surfaces. Pressure washing cleans as well as protects.

Maintains or increases your property value: A fresh clean from pressure washing is sure to boost visual appeal. What looks excellent is always more desirable.

Removes algae and prevents it from returning: Algae is the scourge of every homeowner. This unsightly substance will be washed away and find it much harder to return.

Sanitation: The cleaning solutions we use for our Yukon pressure washing are environmentally friendly and disinfects your exterior surface areas.
And many others as well. Think of pressure washing not as an expense but as an investment into the protection and health of your residential or commercial property.
Yukon Power Washing Experts
If you think the time is right for pressure washing at your home or business, Okie Power Washing has got your back! We're experts at pressure washing all kinds of places, and when you count on us for your pressure washing, you can rest assured that you won't be disappointed!
No matter how filthy or how big, if you have an exterior surface area in need of cleaning in Yukon, call on Okie Power Washing! Some of the services we provide include:
Roof Cleaning

House Washing

Deck Cleaning

Fence Cleaning

Building Washing

Parking Lot Cleaning

Storefront Cleaning
And much more! Contact us to see what else our pressure washing can do for you. If you don't see a service that you need, don't hesitate to ask! Our crew is more than happy to help you with special projects in most cases.
Want to see what you can expect as far as results? Have a gander at our latest projects page to see what we've been doing. We love to show off the hard work we take so much pride in doing!
For the absolute best pressure washing in Yukon, Okie Power Washing refuses to be beaten by any competitor. Every member of our tight-knit team is dedicated to delivering the utmost in customer satisfaction. Speak to Okie Power Washing today and let us get started working for you!