First-Rate Post-Construction Interior Cleaning Services In Oklahoma City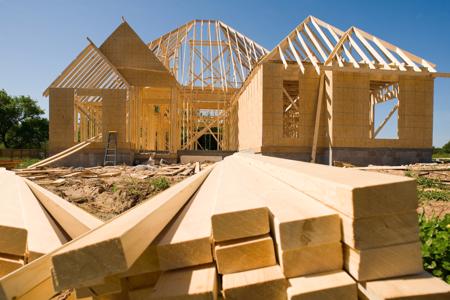 If you've recently renovated or remodeled your home in Oklahoma City, you can trust the team at Okie Power Washing for high-quality post-construction interior cleaning services. Choosing to remodel your home is a huge project in itself, and cleaning up afterward can seem almost impossible. Sure, construction crews are supposed to tidy up after they're done working, but you can expect them to provide you with a beautiful remodel and a thorough clean! That's where Okie Power Washing comes in.
With our post-construction interior cleaning services, we'll come to your home and spend extra time and attention on the part of it that was remodeled, making sure to get rid of dust, dirt, and any other contaminants that may have built up on your surfaces during construction. Once we're done, you'll be able to enjoy your brand new remodel and a fresh, bright clean! Just give our Oklahoma City pressure washing team a call the next time your home could use some extra attention after a construction project and we'll make sure to provide you with sparkling surfaces you'll have to see to believe.
What We'll Do
While your construction contractor will get rid of big debris after construction like old windows, plastic wrap, wood or metal scraps, and more, they typically won't do any detailed cleaning. That's when you'll call Okie Power Washing for post-construction interior cleaning. We'll take care of cleaning every inch of your home after a remodel or home improvement project with tasks like:
Pressure washing and cleaning windows and frames
Threshold cleaning
Cleaning of all appliances, shelves, and cabinets, both inside and out
Vacuum cleaning
Dusting of ceilings, heaters, fans, and lights
Cleaning floors, especially corners and edges
Trim cleaning
And more!
When it comes to this service and others, like our post-construction exterior cleaning, being thorough is our number one priority. We'll make sure we get every inch of your home's interior cleaned up so you can get moved back in as soon as possible to enjoy the brand-new part of your home. We understand how exhausting it can be to spend time living around a renovation or remodeling project, and you may not want to spend time or money on a post-construction clean-up. But Okie Power Washing can guarantee that our post-construction interior cleaning will make your project more enjoyable and give you the peace of mind you need when returning to your home.