Warr Acres' Leader In Pressure Washing Services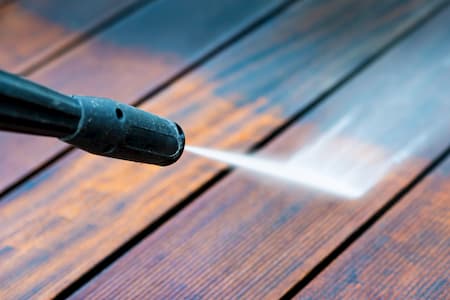 Keep your Warr Acres home in spectacular shape with pressure washing by Okie Power Washing! Okie Power Washing is the local, expert pressure washing Warr Acres relies on when they need the best service at the best rates. When it comes to getting your property clean, don't let the amateurs waste your time- contact the pros at Okie Power Washing!
Warr Acres is known for being a resilient town that endures a lot but keeps thriving. Despite being popular with tornadoes, Warr Acres is also famous for being a wonderful place to live- filled to the brim with lovely, kind people and beautiful homes. It's hard to find a more peaceful town in Oklahoma, and that's one of the reasons Warr Acres is such an attraction for people looking to settle down.
Okie Power Washing is here to help you keep your home or business in perfect condition in Warr Acres. Let our experts get you the service you need, and we promise you will never be disappointed!
Warr Acres' Most Trusted Pressure Washing Professionals
Maintaining the property value and curb appeal of your home is best achieved through professional pressure washing. Okie Power Washing delivers this on many fronts, including such excellent services like:
House Washing

Roof Cleaning

Deck Cleaning

Fence Cleaning

Window Cleaning

Gutter Cleaning And Brightening
Along with many others!
When it's time to consider freshening up the exterior property of your home with pressure washing, it's a task best left to the experts. Amateur or novice pressure washers can damage your surface materials and put you at the risk of expensive repairs. Don't deal with the headache of picking up after shoddy quality! Okie Power Washing delivers the best pressure washing results in Warr Acres.
Power Washing To Depend On For Your Warr Acres Business
Have your store or commercial facilities looking their best and brightest with expert power washing by Okie Power Washing! Keep the face and appearance of your business looking warm and inviting by contacting our team to schedule an appointment today. We promise you won't be disappointed with our commercial pressure washing services.
We're skilled in cleaning up many different areas of your commercial facility. Look to us for expertise in services such as:
Storefront cleaning: Show your customers a warm and inviting welcome with our storefront cleaning service. We'll carefully pressure wash your entire storefront spotless!

Graffiti removal: Graffiti has no place on your business, and we'll see to it that it gets completely removed!

Parking lot cleaning: A clean parking lot speaks volumes to your customers and employees about the health and professionalism of your business. Call our experts for a dazzling clean parking lot!

Building washing: Beautiful buildings that sparkle are a phone call away with our professional pressure washing.
And there's plenty more! We're positive that we have the solutions you're looking for when it comes to keeping your business or your home looking great. Have the job done and have it done right- Okie Power Washing is dedicated to complete customer satisfaction with our pressure washing expertise in Warr Acres, so don't hesitate to contact us today!